Finance
Are Gold (GLD) Prices Heading Toward $1,680?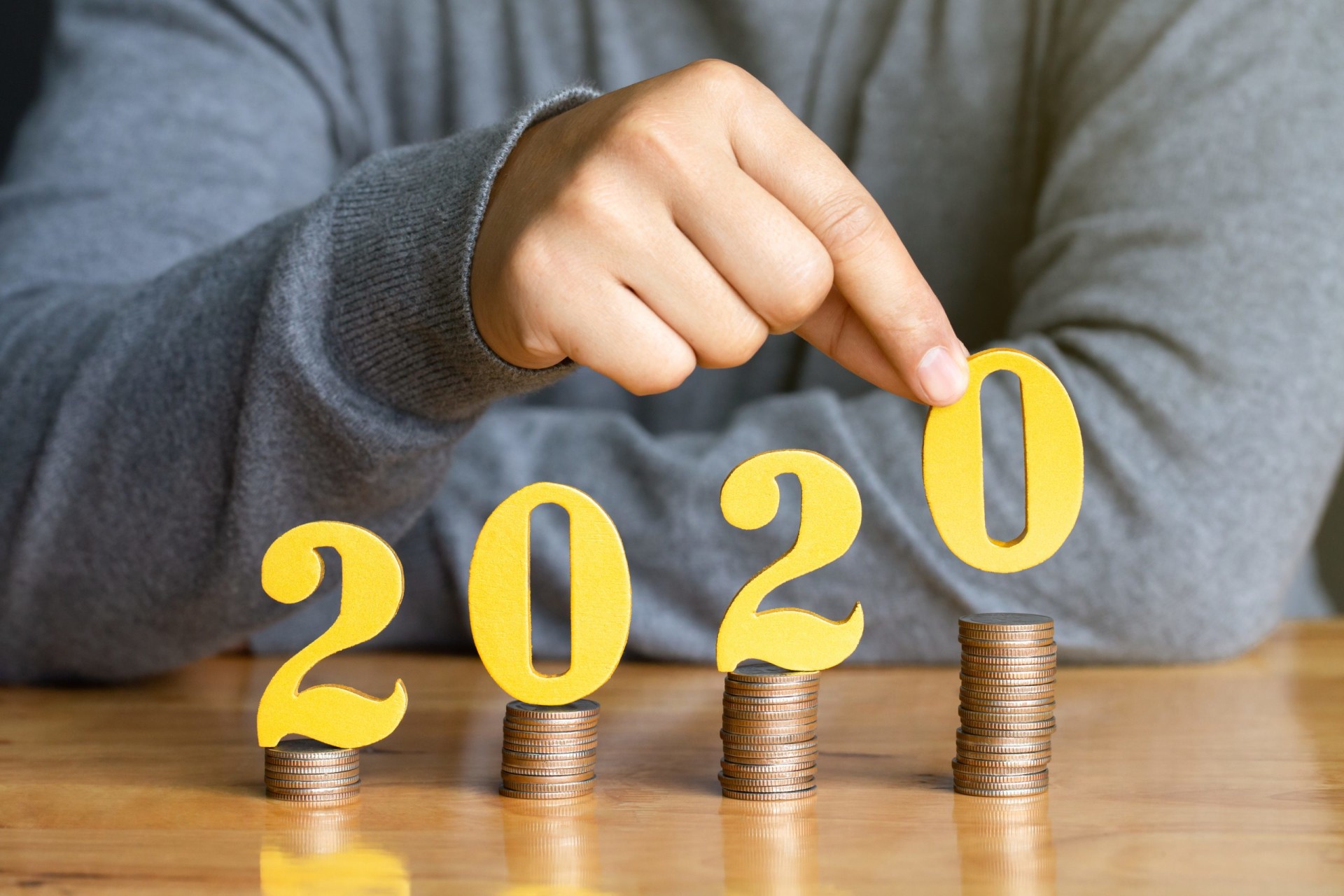 Somebody – Goldman Sachs perhaps? – dropped a small bomb on the market yesterday (Thurs Feb 20 2020). You may have noticed a sudden plunge in the major market averages. It was short-lived, lasting just an hour or so, and the market did claw back over half of it before the close.  But still a losing day for equities.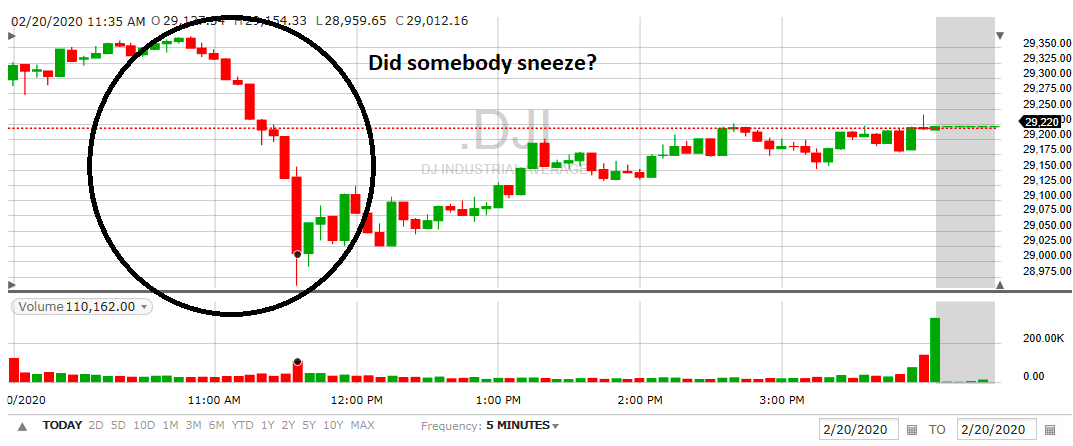 (credit Fidelity.com)
Your friendly Gold Enthusiast is on record saying gold has been suffering from investor interest in equities. So what happened yesterday when investors suddenly didn't want equities? Here's yesterday's chart for GLD in the same time period.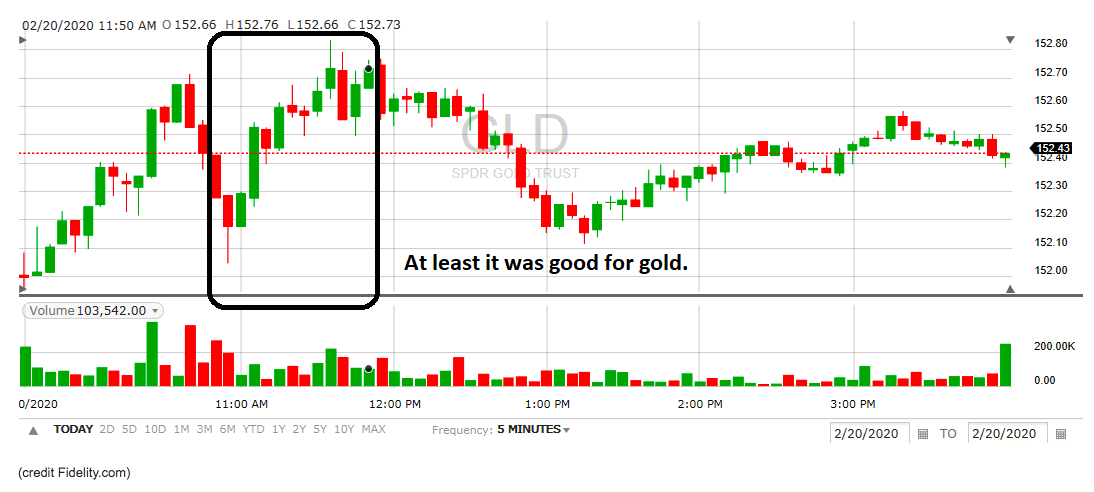 Well, there it is. While stocks were going down, gold was going up.  Volume was higher than average during the period, though it was very choppy.  To the Gold Enthusiast this indicates interest wasn't terrifically widespread through the investment community; trading in GLD  was probably low numbers of traders, not the huge rush-for-the-exit volumes we see during "big" down periods.
One very interesting point from yesterday is that there wasn't really a huge news item that triggered the equity sell-off. Goldman Sachs released an opinion piece in the morning saying gold might go to 1860 if the coronavirus situation continues. Of course, there are lots of implications for international trade and stock valuations, but the vampire squid's opinion hasn't led to big market drops recently.
Is it a sign that investors are finally feeling like the market is at or near the top, and the prudent thing to do is start taking some profits off the table?  It's too early to tell, but hey, maybe…
And will gold hit 1860 USD/oz this year?  That's a big number – we think the coronavirus situation would have to last another month or two without significant hope before we see those kinds of numbers.
But it might not be a bad time to lay in a call option or two.  Just in case.  Especially if you aren't holding a small amount of precious metal sector "stuff" already.
Signed,
The Gold Enthusiast
DISCLAIMER: The author holds no position in any security mentioned in this article. The author is long the overall gold sector via positions in NUGT, JNUG, a few junior miners, and covered calls on part of the NUGT and JNUG positions. The author may trade options positions in NUGT and/or JNUG in the next 48 hours if market conditions warrant, and is putting in profit-protection stops under his naked positions just in case the recent move is just a blip.
---
GLD shares were trading at $154.71 per share on Friday morning, up $2.30 (+1.51%). Year-to-date, GLD has gained 8.26%, versus a 3.91% rise in the benchmark S&P 500 index during the same period.
About the Author: Mike Hammer
For 30-plus years, Mike Hammer has been an ardent follower, and often-times trader, of gold and silver. With his own money, he began trading in '86 and has seen the market at its highest highs and lowest lows, which includes the Black Monday Crash in '87, the Crash of '08, and the Flash Crash of 2010. Throughout all of this, he's been on the great side of winning, and sometimes, the hard side of losing. For the past eight years, he's mentored others about the fine art of trading stocks and ETFs at the Adam Mesh Trading Group More…
More Resources for the Stocks in this Article
View more information: https://stocknews.com/news/gld-are-gold-gld-prices-heading-toward-1680/
See more articles in category:
Finance